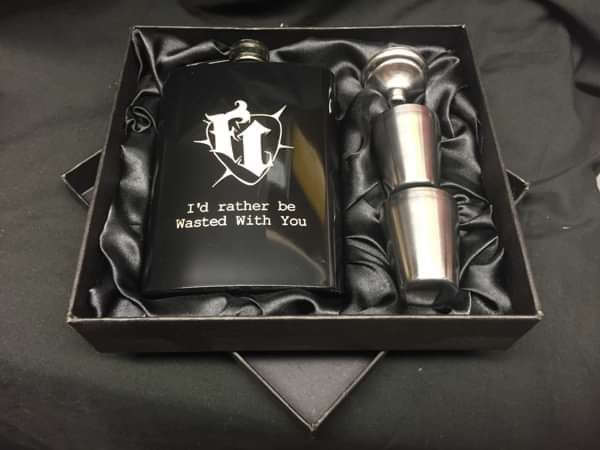 Keyrings, Lighters, Hip Flasks and MORE!
Available now at Moomin Merchandise
Download for free by joining the mailing list to receive news and offers from Fred Irwin. You can unsubscribe at any time. We'll also ask you to confirm your location in order to help with future event planning. For more details see the privacy policy.
This service is provided by Music Glue. By submitting this form you agree to the terms and conditions
Don't Panic (live at Oxjam 2018)
Alas, none of it is free! It says free because I've put up a free download here to allow me to put a direct link to the custom merch store right here within my own store, as well as on a separate post. Keep scrolling to find the very reasonably priced custom merch...
---
Available now:
Key Rings
Hip Flasks
Bottle Openers
Shot Glasses
Pint Glasses
Oil Lighters
Many custom colour/engraving options available.